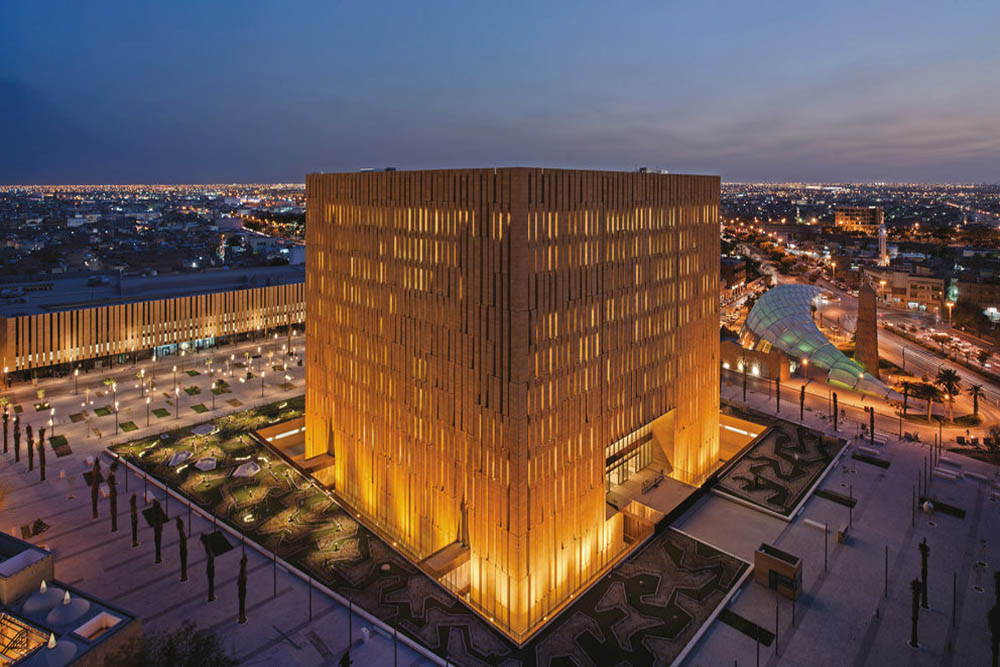 SCOPE OF WORK
112,000 m2 Project Area, 10 Floors
Scope of Work: Shop drawing, Supply, Installation, Testing & Commissioning for:
Electrical Works: LV Generator, LV Switchgears, Sub-distribution Panel boards, MCC's., Power Factor Corrector, Starters, Busways, Conduit, Boxes & Accessories, Cable Tray System, Cable Ladder System, Cable Trunking System, LV Wiring and Cables, LC Cables, Grounding & Lightning Protection System, Power System, Internal & External Lighting Fixtures, Wiring Devices, Fire Alarm System, P.A. System, Audio/Visual system, Access Control System, CCTV System, MATV System, Clock System, BMS, etc.
HVAC Work: Works Includes Chillers, Water Cooled Condensers, AHU, VAV, Thermal Storage Tanks, Chilled water Pumps, Glycol Pumps, Heat exchanger unit installation, Valves, ducting system, HVAC piping system, Control and DDC, Exhaust System Includes General Exhaust, Parking Exhaust and Co detection system.
Fire Fighting: Installation of Fire Pumps, PRS Stations, wet Sprinkler piping, FHC, FM200, Under Ground piping, Valves and Fire Hydrants, etc.
Plumbing: Cold and hot water system, Grey water system, piping, Valves, sanitary fixtures, etc.
PROJECT DETAIL
Project Name: Criminal Court
Client: Saudi Lebanese Cont. Company
Period: April 2008 to April 2009